| | | | | | |
| --- | --- | --- | --- | --- | --- |
| Shaffer Fine Art Gallery | 308 SW First Avenue | Portland, Oregon 97204 | 877-844-3447 | info@shafferfineart.com | Follow us on |
The Art of Ramon Vilanova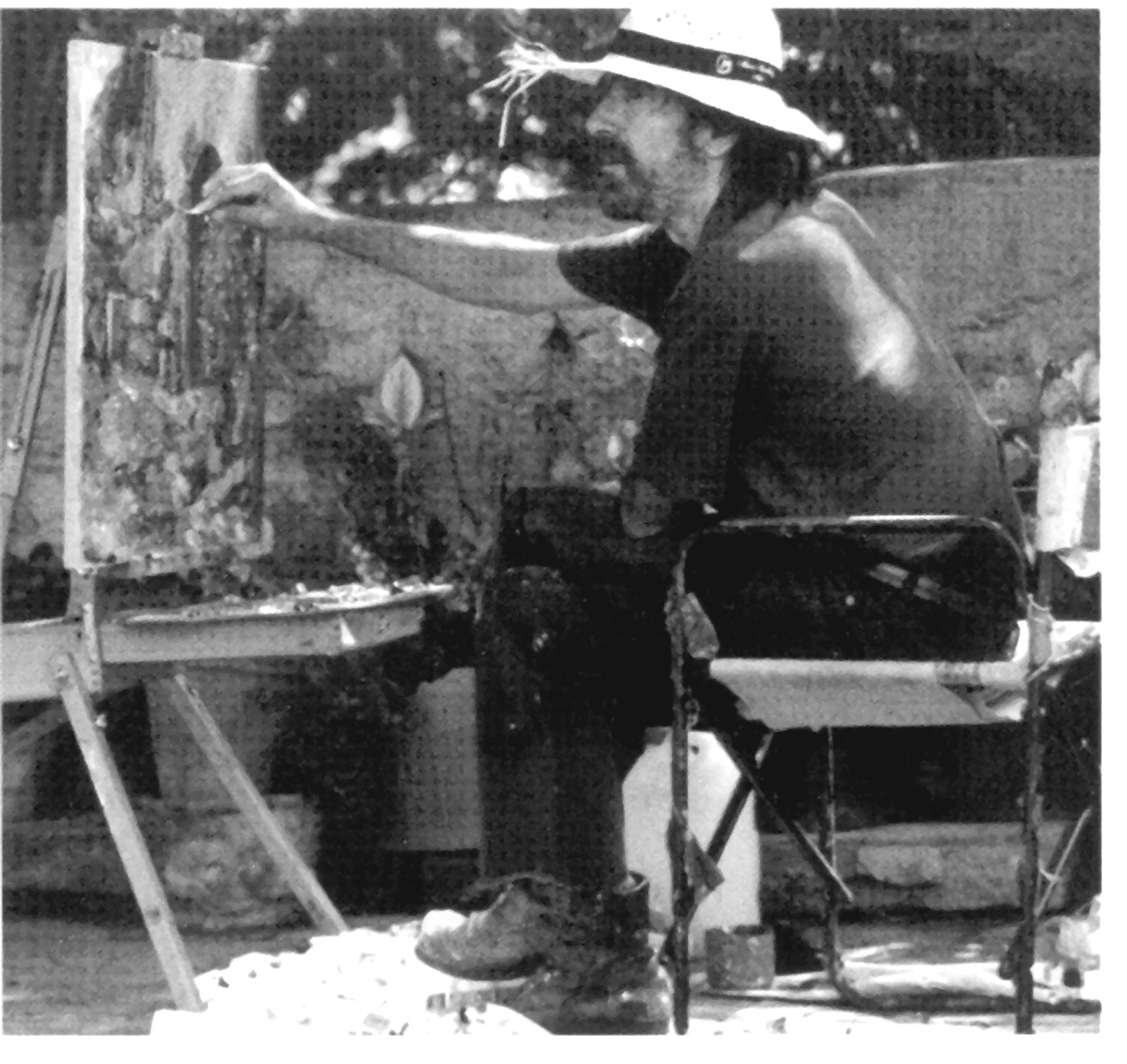 Ramon Vilanova painting plein aire in Catalonia Spain

Acclaimed by art critics and represented in prominent and distinguished collections throughout Europe, Ramon Vilanova
has been described as one of the finest living landscape painters in Europe. His works are currently in the permanent collections of many museums,
a further testament to the credibility and importance of this extraordinary artist.
Vilanova works exclusively plein aire, giving his compositions a special sensitivity and evoking an emotion of the scene he has chosen to commit to canvas.
He needs to fully experience the environment in order to paint it…….not just the view of the place….but the smell of the flowers, the effects of the breezes,
the light streaming and filtering through the foliage and against any backgrounds……the overall feel is critical to his ability to paint.
A photograph or remembrance will not suffice, only real life. MORE BIO.......

Original Oils on Canvas



"Llegan Rumores Cercanos Escuela"
English Translation "Rumors of School Closing"

39" x 20" original oil on canvas by Ramon Vilanova




"A Pesar de un Invierno Sin Lluvias"
English Translation "In Spite of a Rainless Winter, Spring Blossomed"

32" x 26" original oil on canvas by Ramon Vilanova




"Poco a Poco el Sosiego y el Silencia se Aduerian de la Tarde"
English Translation "Little by Little the Tranquility and Silence Take Possession of the Afternoon"


32" x 26" original oil on canvas by Ramon Vilanova




"Entre Numbes Vagas y Sonolentasmontes de Pino y Encinas"
English Translation "In Between Wandering and Sleepy Clouds, Mountains of Pine and Holm Oak"


32" x 26" original oil on canvas by Ramon Vilanova




"Des de el Jardin"
English Translation "From the Garden"

32" x 25.5" Original Oil on Canvas by Ramon Vilanova




Sun is Autumn 24 x 59 SOLD





Choosing Flowers 26 x 32 SOLD


Night and Day Dreams 36 x 51 SOLD



Campos de Ensueno 32 x 51 SOLD



Primavera 26 x 26 SOLD



Rural Courtyard 24 x 29 SOLD



Entre Nubes Y Soles 36 x 29 SOLD


Recodo Escondido 32 x 39 SOLD



En un Breve Espacio de Tiempo Cambiara 51 x 38 SOLD



Pronto la Primavera 26 x 32 SOLD




Entra Guinos 26 x 32 SOLD



Flores del Jardi 36 x 28 SOLD
Shaffer Fine Art Gallery
308 SW First Avenue, Suite 158, Portland OR 97204
Phone (503) 295-4979 - Fax (503) 295-4976
Toll Free: 1 (877) 844-3447 E-mail:info@shafferfineart.com


---
Contents copyright Shaffer Fine Art Gallery and its artists. Contents may not be
reproduced without written permission from the gallery and its artists.
Site created by Shaffer Web Design.