| | | | | |
| --- | --- | --- | --- | --- |
| Shaffer Fine Art Gallery | 308 SW First Avenue | Portland, Oregon 97204 | 1-877-844-3447 | |
Back to Home Page/Artist Index
Walfrido Garcia - May 2009 Show Photos at Shaffer Fine Art Gallery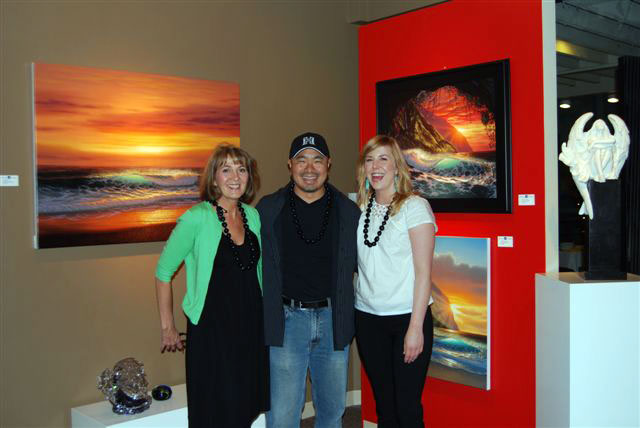 Aloha everyone, I had a great weekend with Gail and Kelly at the Shaffer Fine Art Gallery show. We scheduled it for the first Thursday celebration through Saturday. Here's some shots from the show.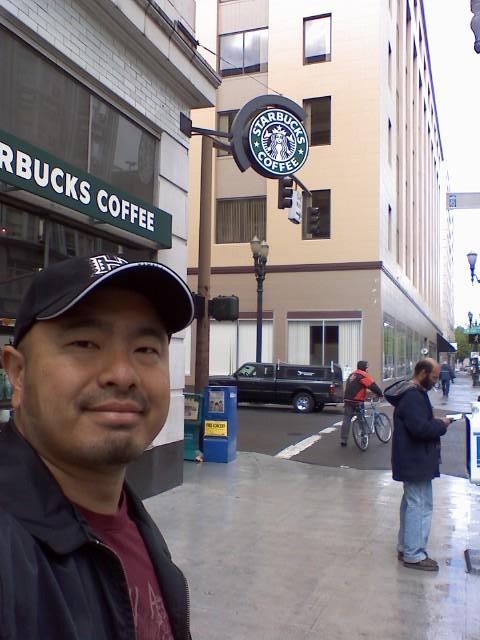 Its kind of a comfort for me to find my morning coffee. Good thing there's one on every corner of the city. So nice...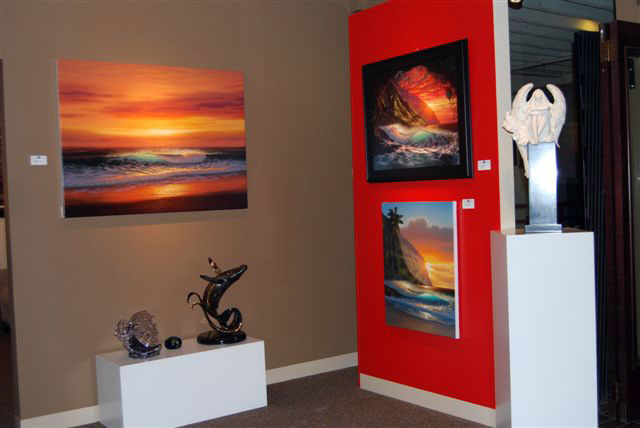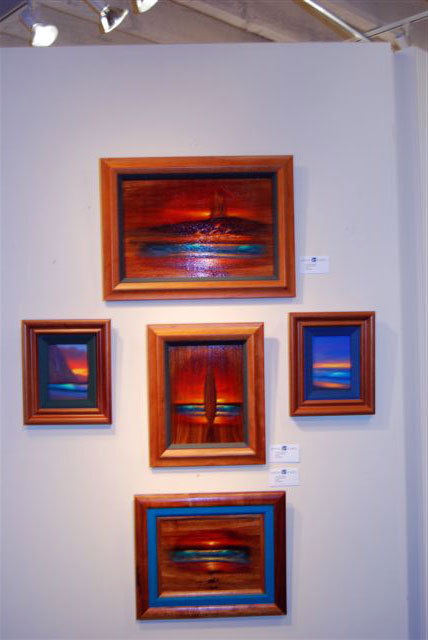 After unpacking and hanging the show we take it all in. There's a great renewed energy when a gallery changes it's display for a show. It feels like an event is near.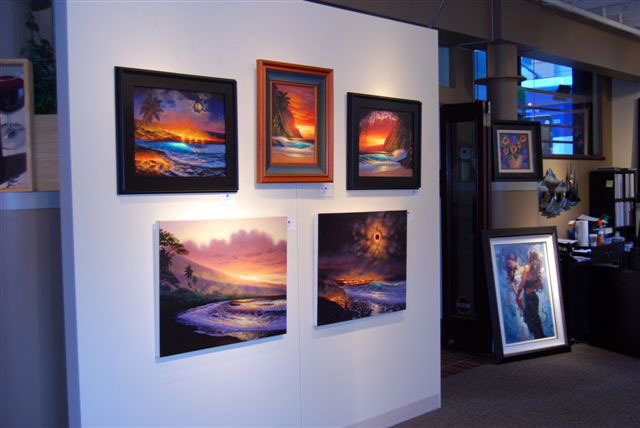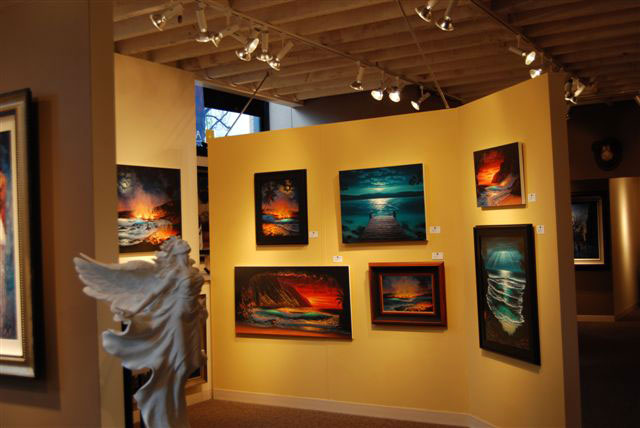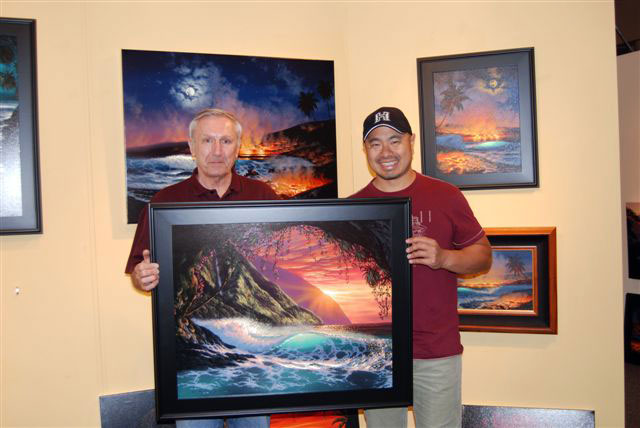 As we were hanging the show, Ed saw the display in the window. He used to live in Hawaii and wanted a painting for a long time. It was his time to get one and my time to sell one! He later came back and changed his mind. He got the volcano painting instead. Sometimes the hard part is only choosing one.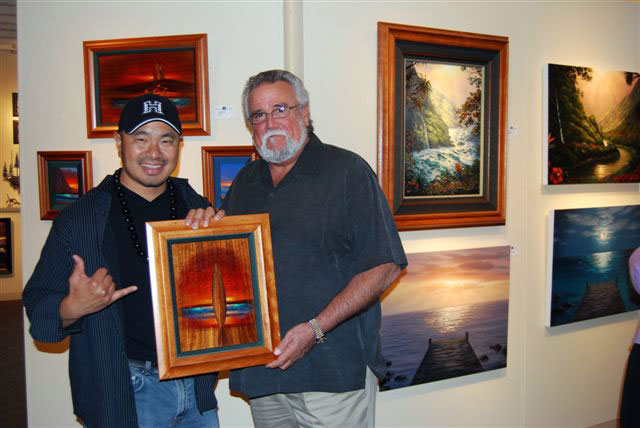 George is a VIP client of the gallery. We had a nice conversation about Maui, my signature and the new koa paintings. He picked up this jewel of a piece to add to his already bountiful collection. I am honored to have my art in his collection and home.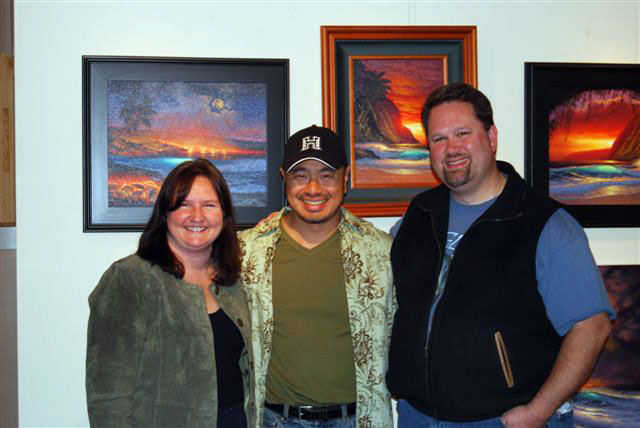 Doug and Sue have several pieces from their trips to Maui. They live locally and have an Alpaca farm near the city and were setting up for a show. They dropped by to chat and say hello since its been several years since I has seen them. They are toying with the idea of commissioning an Alpaca in the landscape painting. Hmmmmmmmm. Sounds interesting.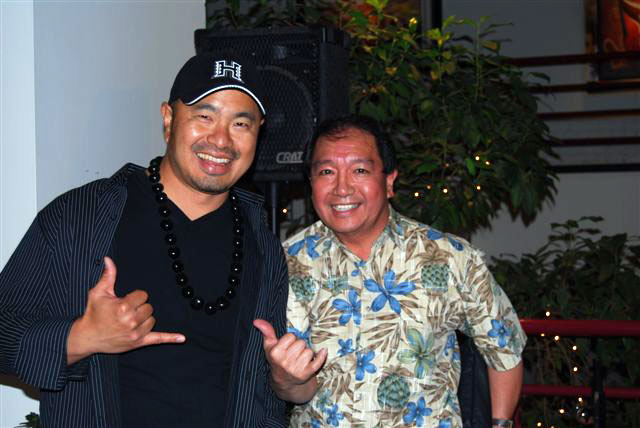 Roland was born in Hawaii and now lives in Portland area. There are a lot of transplanted islanders in Portland. He gave us the aloha by playing Hawaiian music during the show. Mahalo!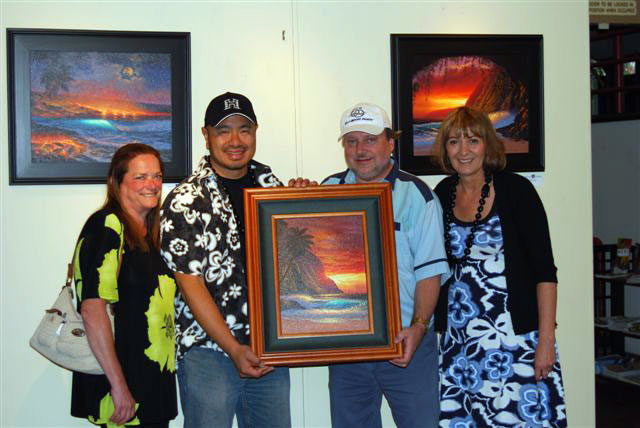 Dan and Cindy bought this sunset piece Called "Sun kissed Memories". I'm sure this will warm their hearts during the cold winter nights.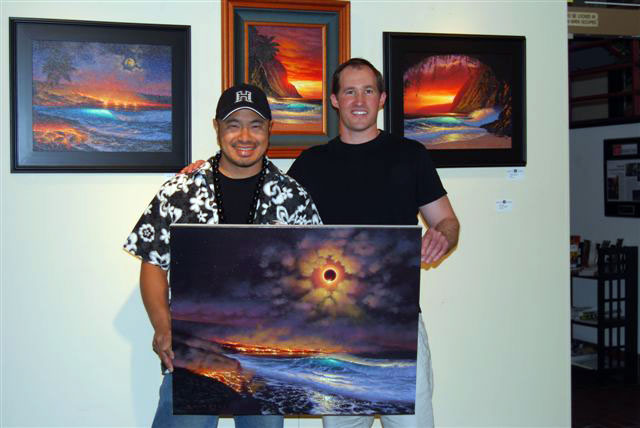 Joe got "Blind Faith" to go with his other eclipse piece "Eve of Creation". His cat "Accidentally" injured the first piece and we were able to reissue him anew piece. That's the beauty of the medium. He saw all the others in My new book and found some others to go in his collection.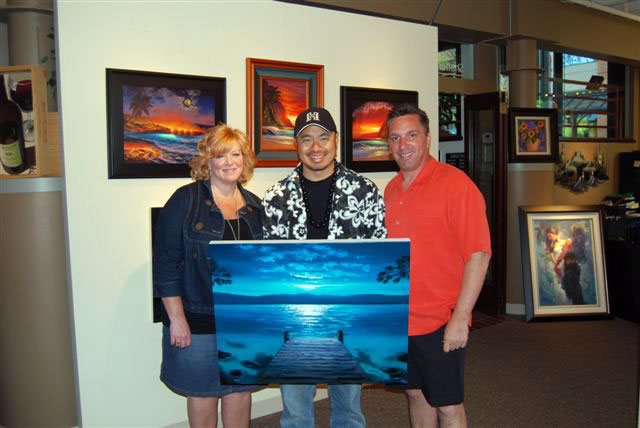 Robyn and Eric are truly wonderful locals. They have acquired several pieces from different artists and now fell for the story and image of "Dockside Dreams". I love telling the stories of the pieces so that they give new perspective to the viewers. We had a nice time drinking wine and chatting. I look forward to my next visit.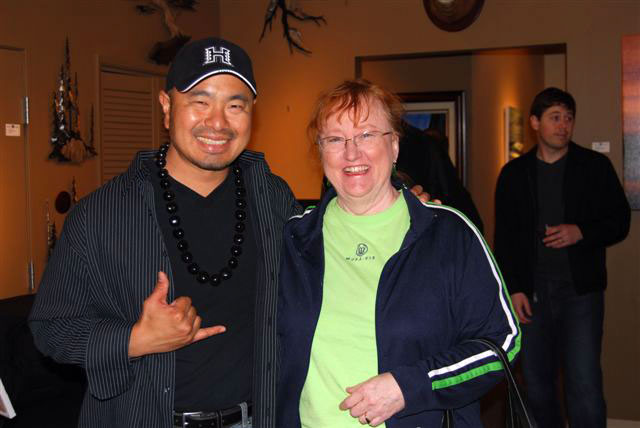 Lynn bought a painting almost 15 years ago. Wow! I can't believe that I am just meeting folks who have supported my career and enjoying the art for that long. Very humbling...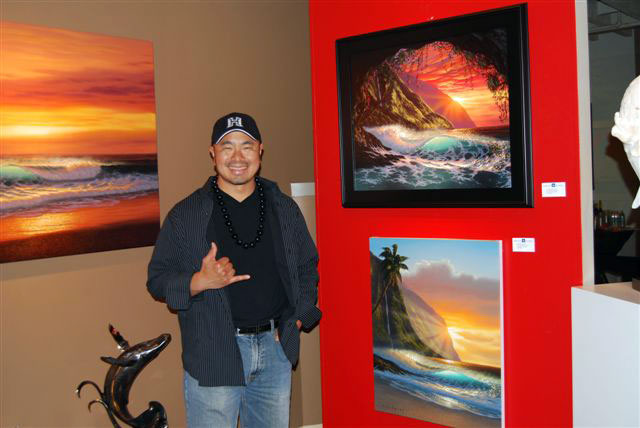 I got to explore the restaurants, visit several happy and after hour places and end with a dinner with Mike and Vickie Maiden. James, their son, was my running buddy. I got to taste the flavors of Portland. I can't wait to come back.
Shaffer Fine Art Gallery
308 SW First Avenue, Suite 158, Portland OR 97204
Phone (503) 295-4979 - Fax (503) 295-4976
Toll Free: 1 (877) 844-3447 mailto:info@shafferfineart.com


---
Contents copyright 2007 Shaffer Fine Art Gallery and its artists. Contents may not be
reproduced without written permission from the gallery and its artists.
Site created by Shaffer Web Design.